Working together to make a real, meaningful difference for those who need us most in Vancouver's Downtown Eastside
ABLF TEAM
Advocate, agitator, accomplice, cook for cause, change enthusiast, and social impact entrepreneur, Mark Brand founded A Better Life Foundation in 2012.
Along with overseeing 5 organizations under MB Inc., Mark is a Stanford fellow, Professor of Innovation and Design Thinking, and has served as Executive Chef for the American Refugee Committee. He has also served as Executive Chef under Pope Francis's prestigious Si Laudato Challenge. Currently Mark works alongside the Future Food Institute as the United Nations Catalyst Chair tackling an intersection of global food security, poverty, and climate change action as an innovator and thought leader.
Mark embodies a new type of leadership, balancing business and purpose in his cooking, systems design, teaching, and love for community. See more about his work featured in:
Ash MacLeod
Executive Director
Ash MacLeod was fortunate enough to be born surrounded by empathy and instilled with the confidence that his actions can inspire change. It's one thing to care, but it's another to believe that care will change the world.
Starting his first business at the age of 15 Ash has an early start at entrepreneurism and has enjoyed successful, meaningful careers in the music, hospitality and advertising industry and gained skills in each that would melt down and equip him to manage the various businesses of one of Canada's foremost social entrepreneurs – Mark Brand. As a partner in that business he oversees operations, business development and human resources for all 5 of the organizations including Save On Meats, Persephone Brewing Company, The Diamond, Catalog Creative and serves as Executive Director for A Better Life Foundation. He manages a team that provides over 1,000 meals per day, each day of the year to citizens who can't afford to eat and by doing so creates meaningful employment for dozens of citizens who identify as having barriers to employment.
This work has granted him a seat on the President's Group of BC, a coalition of some of the province's biggest companies dedicated to increasing employment for people with disabilities and he the Chair of Arts & Culture and Board Member of Hastings Crossing Business Improvement Association which aims to accelerate social entrepreneurship in one of Canada's most challenging neighbourhoods.
Ian Thompson has been a culinary professional for over 30 years working in various roles from high end
establishments to a local charity. As the Manager of Food Security Operations at ABLF Ian continues to
use his vast experience to contribute to ongoing development of food security programming.
Most recently Ian was the Chef de Cuisine for Potluck Café and Catering for over 8 years. Potluck, a
leading Social Enterprise in the Downtown Eastside community has been at the forefront of food
security and training of Peers with barriers to traditional employment for the past 22 years. Responsible
for all aspects of kitchen management, Ian found the most fulfilling parts of his role were the training
and ongoing support of the staff in a highly inclusive working environment.
Prior to joining Potluck, Ian was the Chef de Cuisine for Amica Senior Lifestyles in Burnaby. He worked
closely with the culinary team to create healthy and exciting meal options while collaborating with the
residents' food advocacy group, maintaining a meaningful and fulfilling relationship between kitchen
and residents.
Previous to his work with Amica, Ian joined the Delta Vancouver Suites Hotel in 2005 as Sous Chef.
During his 7-year tenure with Delta Ian was promoted to Executive Sous Chef and then onto Executive
Chef where he hosted the US Team Friends and Family for the 2010 Winter Olympics.
Earlier years of training under notable restaurateurs in both Toronto and Vancouver include Mark
McEwan, Franco Prevedello, John Blakley, Harry Kambolis & John Bishop.
Ian is a graduate of the Chef Pre-Employment Program and the Italian Culinary Program from George
Brown College in Toronto
Zion Sprinkle
Kitchen Manager
Meet Adriana, a passionate advocate for food security and a self-proclaimed low-key foodie with a heart for building communities. With a background in business administration and a knack for creative problem-solving, Adriana's role is more than just a job; it's a calling. She combines her strategic thinking and digital marketing expertise to pave the way for a future where food insecurity becomes a thing of the past. Her energetic personality creates an atmosphere that's both friendly and warm, making it easy for everyone to feel seen and heard. Through her dedication and unwavering commitment to combating food insecurity, she fosters a sense of unity within the community. Adriana's journey has taken her to 27 countries, giving her a deep appreciation for the diverse backgrounds and needs of people. She enjoys connecting with individuals from all walks of life, ensuring that no one is left behind. Her goal is to build better relationships through Plenty of plates, volunteers, and the people in the downtown Eastside community. Connect with her for any ideas or opportunities!
Riley Tessier
Social Impact Manager
With a background in Community Economic and Social Development, Social Justice and Globalization, Riley has dedicated her life to understanding the systemic barriers and limitations that exist in meeting the needs of communities and individuals, locally and globally while finding innovative methods of fostering supportive and empowering environments for individuals and communities to enact their own diverse, sustainable modes of self-actualization, epistemologies and ontologies. She sees food security as a fundamental and interconnected part of community and holistic health, with integral environmental and socio-economic impacts. Riley has had past experience focused on food security in a broader sense, working on research that contributed to Slow Food Canada's Ark of Taste, an international catalog of foods threatened by industrial agriculture, the standardization and large-scale distribution of global food markets, and environmental degradation. Riley also has had the opportunity to work with human rights and women's organizations internationally, including Proceso de Comunidades Negras in Colombia and BoMake Rural Projects in eSwatini. She is excited to be welcomed by and working with the community in Vancouver, coming from Northern Ontario (Sault Ste. Marie) originally. She brings a wealth of experience, passion and compassion to her role as Social Impact Manager.
Board Members
The crew who stands behind A Better Life Foundation proudly comes from all walks of life. We are dedicated change-makers here to positively impact our communities through the power of food.
Catherine Runnals
ABLF Board Member, Partner and President Brandlive
Kirsten Southcott
ABLF BOARD MEMBER Managing Director, Redshift Collective
Lauren Southcott
ABLF BOARD MEMBER Account Director, Redshift Collective
Greg Stirling
ABLF BOARD MEMBERPresident, Healthy Heroes
Krystal Ho
ABLF BOARD MEMBER Vice President, People & Culture + Global Operations, iQmetrix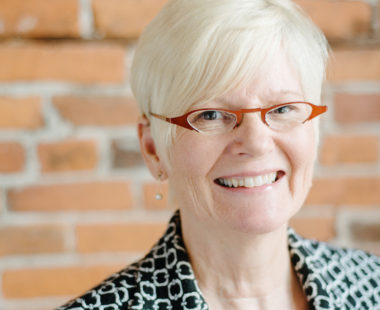 Jennifer Johnstone
ABLF BOARD MEMBER President & CEO, Central City Foundation