Working together to make a real, meaningful difference for those who need us most in Vancouver's Downtown Eastside
ABLF TEAM
Advocate, agitator, accomplice, cook for cause, change enthusiast, and social impact entrepreneur, Mark Brand founded A Better Life Foundation in 2012.
Along with overseeing 5 organizations under MB Inc., Mark is a Stanford fellow, Professor of Innovation and Design Thinking, and has served as Executive Chef for the American Refugee Committee. He has also served as Executive Chef under Pope Francis's prestigious Si Laudato Challenge. Currently Mark works alongside the Future Food Institute as the United Nations Catalyst Chair tackling an intersection of global food security, poverty, and climate change action as an innovator and thought leader.
Mark embodies a new type of leadership, balancing business and purpose in his cooking, systems design, teaching, and love for community. See more about his work featured in:
Ash MacLeod
Executive Director
Ash MacLeod was fortunate enough to be born surrounded by empathy and instilled with the confidence that his actions can inspire change. It's one thing to care, but it's another to believe that care will change the world.
Starting his first business at the age of 15 Ash has an early start at entrepreneurism and has enjoyed successful, meaningful careers in the music, hospitality and advertising industry and gained skills in each that would melt down and equip him to manage the various businesses of one of Canada's foremost social entrepreneurs – Mark Brand. As a partner in that business he oversees operations, business development and human resources for all 5 of the organizations including Save On Meats, Persephone Brewing Company, The Diamond, Catalog Creative and serves as Executive Director for A Better Life Foundation. He manages a team that provides over 1,000 meals per day, each day of the year to citizens who can't afford to eat and by doing so creates meaningful employment for dozens of citizens who identify as having barriers to employment.
This work has granted him a seat on the President's Group of BC, a coalition of some of the province's biggest companies dedicated to increasing employment for people with disabilities and he the Chair of Arts & Culture and Board Member of Hastings Crossing Business Improvement Association which aims to accelerate social entrepreneurship in one of Canada's most challenging neighbourhoods.
Zion Sprinkle
Kitchen Manager
Garance Thery
Program Coordinator
Board Members
The crew who stands behind A Better Life Foundation proudly comes from all walks of life. We are dedicated change-makers here to positively impact our communities through the power of food.
Catherine Runnals
ABLF Board Member, Partner and President Brandlive
Kirsten Southcott
ABLF BOARD MEMBER Managing Director, Redshift Collective
Lauren Southcott
ABLF BOARD MEMBER Account Director, Redshift Collective
Greg Stirling
ABLF BOARD MEMBERPresident, Healthy Heroes
Krystal Ho
ABLF BOARD MEMBER Vice President, People & Culture + Global Operations, iQmetrix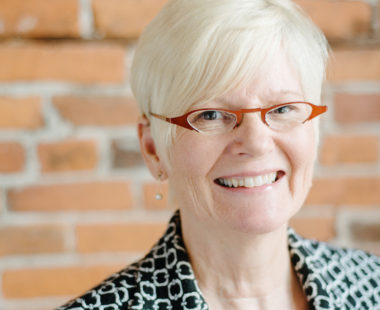 Jennifer Johnstone
ABLF BOARD MEMBER President & CEO, Central City Foundation